United Nations endorses the BORA Blue Ocean Research Alliance® programme
BORA Blue Ocean Research Alliance® is providing a better understanding of the world's oceans and seas for a sustainable marine future and opening up access to scientific research globally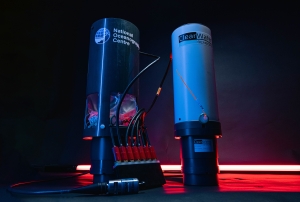 The UK's leading ocean research institution, the National Oceanography Centre (NOC), and Subsea7, a global leader in delivering offshore projects and services for the energy industry, are proud to have received endorsement from the UN Decade of Ocean Science for Sustainable Development for their BORA Blue Ocean Research Alliance®. This has been awarded under the Deep Ocean Observing Strategy (DOOS) Programme, which supports efforts to reverse the cycle of decline in ocean health and bring ocean stakeholders together in a common framework.
The endorsement is a highly regarded acknowledgement for the valuable work that NOC and Subsea7 are doing to understand the world's oceans for a sustainable marine future, whilst also improving access and collaboration between scientific research institutions and the offshore industry.
NOC and Subsea7 joined forces together in 2021 to create BORA Blue Ocean Research Alliance® and have been working to enable stakeholders in the blue economy and energy transition to support scientific monitoring during the UN Decade of Ocean Science for Sustainable Development.
Phil Bishop, Head of Commercial Development at NOC, commented: "It's fantastic to see that the work we're doing here to improve ocean knowledge by better connecting industry with research stakeholders has been officially endorsed by the UN Ocean Decade Programme. Through the BORA Blue Ocean Research Alliance® we've been working hard to not only launch valuable global research programmes, but also to provide a framework for how industry stakeholders can utilise their resources to help make a positive impact on our oceans".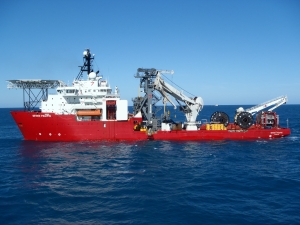 BORA Blue Ocean Research Alliance® will address each of the UN Decade objectives through key activities which include identifying critical ocean knowledge by working with industry partners to find where scientific value can be derived from existing datasets or through adding value to routine offshore operations.
Liz James, Subsea7's Group Environmental Director, commented: "Subsea7 is extremely proud to receive the UN endorsement as recognition of the importance of the work that we are doing. To meet the UN decade objectives, we build capacity and generate knowledge by utilising Subsea7's fleet of vessels and vehicles to bring deep sea observations to areas lacking this infrastructure and through BORA Blue Ocean Research Alliance® increase the use of ocean knowledge and scientific insights to better understand the changing world".
Since launching in 2021, BORA Blue Ocean Research Alliance® has made significant progress through integrating sensors into deep water ROVs, setting up projects to monitor submarine canyons, and generated information on benthic species abundance and diversity from subsea images among other projects. BORA Blue Ocean Research Alliance® is continuing to actively build on commitments from supporters to join the alliance and develop a range of projects to observe the oceans.
For more information on BORA Blue Ocean Research Alliance®, please visit https://www.blueoceanresearchalliance.com/