Professor Derek J Clements-Croome
Individual Member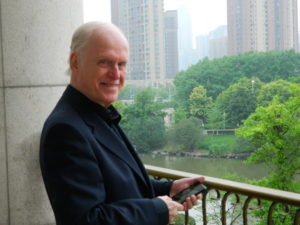 After his last book Creating the Productive Workplace 2018  Professor Derek Clement-Croome's book Buildings for People will be published by Crowood Press in the Spring 2020.
Members may also be interested in the British Council for Offices Report 2018 called Wellness Matters for which he was a team member.
These works offer concepts and solutions for achieving flourishing workplaces in which productivity is higher and indirectly saves costs of the NHS.
---

It is with sadness that we record the death of our former Scientific Secretary Professor Peter Simpson FIMMM CEng, who died on 24th April 2019 at West Middlesex Hospital, Isleworth.
Peter was a member of the Parliamentary and Scientific Committee since the last Millennium and loquaciously represented the often forgotten voice of geologists.
Formerly Professor at Imperial College and Scientist at the British Geological Survey, when a vacancy for the post of Scientific Secretary became available, Peter stepped into the role. Through his amazing network of contacts at Imperial College  and Cambridge University he provided the Committee with an almost endless stream of top quality speakers. During his time the Associate Parliamentary Group on Engineering was subsumed by the Parliamentary and Scientific Committee and Peter still managed to provide quality speakers on all relevant issues of engineering.
Despite physical disability and frailty Peter was an extremely determined academic  who showed tenacity through a variety of adversities including a period when his administrative secretary, at very short notice, had to take sick leave for a period of seven months.
Peter was the beloved husband of Professor Jane Plant (deceased), father to Emma and Thomas and grandfather to Max and Sonny. His boundless enthusiasm for life and his breadth of knowledge and experience inspired many.
---
News from Dr John Dudeney, Individual Member
Claiming the Ice – Britain and Antarctica 1900-1950
A new book by John Dudeney and John Sheail
It is over a hundred years in Antarctic history since the British Government formalised its claim to the Falkland Islands Dependencies, and 75 years since continuous occupation began. This book explains why and how, using the voices of the Ministers, and more particularly their officials, who shaped government policy.  Until now the unsung heroes of Britain's long involvement in Antarctica, they collectively had a far greater impact than any of the famous Antarctic explorers of the last century. The book draws heavily upon documentation from The National Archives to chart the twists and turns of policy making for the first 50 years of the last century, showing how the priority shifted from a focus on sovereignty to the first glimmerings of internationalisation. It is a story of a great whaling industry, of territorial conflicts and tensions, and how science ultimately came to underpin Britain's policy.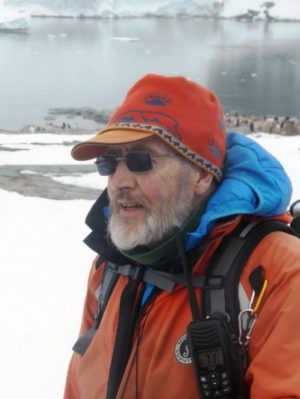 P&SC member John Dudeney has over 50 years of Antarctic experience, first a scientist and administrator at the British Antarctic Survey, retiring as Deputy Director in 2006, then as a researcher in Antarctic political history and lecturer on Antarctic tour ships.  He has travelled many times to Antarctica, including two winters in the 1960's.  John has over 90 publications, and was honoured to receive the Polar Medal in 1976, a second clasp in 1995 and an OBE in 2004. John's co-author is a Research Fellow of the UK Centre for Ecology and Hydrology, and the author of ten books and over 200 research papers drawn for the most part from archival sources. His research has focused on attitudes toward, and the use of, the natural environment; the development of the environmental sciences, and the interface between environmental research and public policy making.
The Book is published by Cambridge Scholars Publishing and is available now at £64.99, ISBN 978-1-5275-3048-5.